Resources for the homeless
Monroe COunty HOmeless services Trifold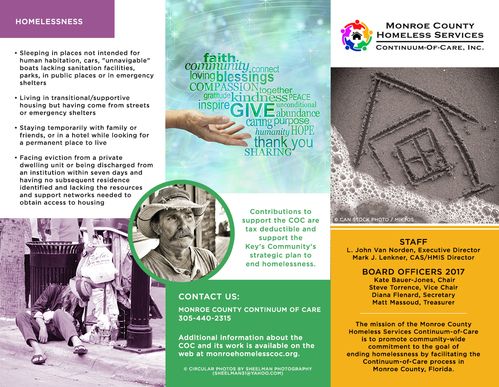 archived forms & documents
Above is the 2016 NOFA CoC Application and the Project Priority Listing which is being finalized for submission to HUD.

We are all grateful to Diana Flenard, Elena George, Esneider Gomez and the host of others within the community who supported the effort to complete this application thoroughly and for on time submission.
DCF 2016 TANF's
intended grant award to Monroe County
Homeless Services
CoC is $35,000.00 with $1,050.00 of that total,
for administrative cost.
MCHS CoC 2016 NOFA Ranking Sheet